Source: Paa Kwesi Schandorf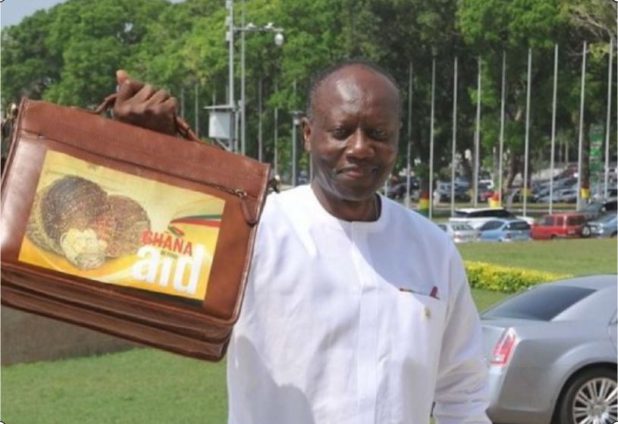 Finance Minister, Ken Ofori-Atta has expressed concern about the possibility of a shut down of government operations if the 2022 Budget is not approved by Parliament.
Addressing the press on Monday, Ken Ofori-Atta explained that if the 2022 Budget is not approved, the consequences could be dire.
"The full consequences of not passing a budget are serious. This will imply that from 1st January, 2022, for government to continue to work, we'll need to obtain parliamentary approval to spend in advance of appropriation, other than that government, the entire government will have to shut down", the Finance Minister explained.
Mr. Ofori-Atta also added that, the shut down "will mean, to name a few; no salaries for the almost 700,000 public sector workers including nurses, doctors, teachers, personnel in the security services, no government services and other expenditures, including payment of contactors".
He also revealed that the failure of Parliament to approve the 2022 Budget, may stain the country's international reputation, in addition to a reduction in the value of the Ghana Cedi, amongst other dire implications.
The Finance Minister therefore urged Parliamentarians to work together with government to make the 2022 Budget a working document.
On Wednesday, November 17, the Finance Minister, Ken Ofori-Atta presented the 2022 Budget Statement and Economic Policy to Parliament for approval.
The Minority vowed to reject the budget. They did but a Majority-only House rescinded the earlier decision and approved the 2022 budget.
According to the Minority, the proposed 1.75% e-levy which was captured in the budget would deepen the hardship in the country, and pose a lot of financial inconveniences to citizens. This is in addition to other reservations by the Minority.
But despite these sentiments, the Majority believes that the 1.75% e-levy is an appropriate mechanism, designed to generate more revenue streams to fund government's developmental initiatives.
Meanwhile, following the seeming deadlock on the approval of the budget, Finance Minister, Ken Ofori-Atta has indicated that government is working to engage the members of the Minority to reach a consensus regarding the approval of the Budget.
The Finance Minister also intimated at Monday's presser that, his outfit has effected some modifications to the Budget, to reflect the aspirations and sentiments of Ghanaians. According to him, these modifications have been forwarded to the office of the Speaker of Parliament.