Source: Stephen Zando   
Spectators at Bibiani Dun's Park
Communications and Brands Manager of Asante Kotoko, David Obeng Nyarko, has criticized managers of the Ghana Premier League for failing to enforce the 25% stadium capacity directive at some match centers.
The government granted permission for stadiums to admit 25% capacity for football matches when it began easing the restrictions initially imposed to manage the spread of the COVID-19.
The GFA was asked to ensure the directive was strictly adhered to at all match venues.
However, pictures emerging on social media since the 2021/2022 Ghana Premier League commenced suggest that the directive has not been fully applied at certain match centers especially in away games for both Hearts and Kotoko.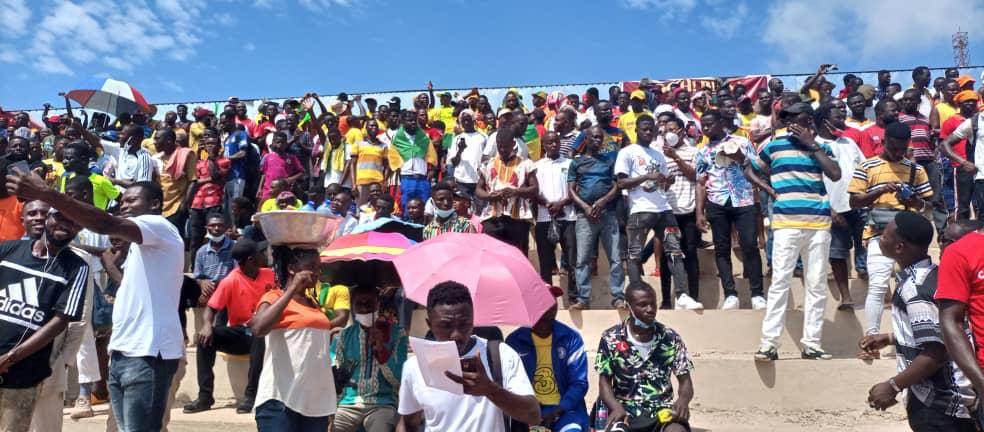 David Obeng Nyarko, expressing his frustration in an interview on Luv FM's Kick-Off Show referenced attendance at the Dun's Park, where Bibiani Gold Stars hosted Asante Kotoko in a Week 3 fixture of the league, referring to the situation as "funny".
"We understand that we are not in normal times and that we are in COVID period so some of these procedures and protocols have to be observed. But we have a situation that is a bit funny.
You travel away to other grounds for example if you look at our game against Bibiani Gold Stars and the stadium was filled up, 90% or even more than 100% and nobody is talking, nobody is saying anything, nobody is issuing a letter or suspending any club," David lamented.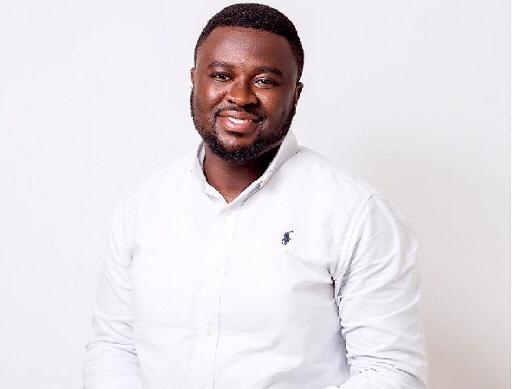 David Obeng Nyarko is worried the two most glamorous clubs in the country; Hearts of Oak and Asante Kotoko have always been the target when it comes to enforcing directives in the Ghana top-flight.
"Everybody is quiet but when Hearts of Oak and Asante Kotoko are playing, we have to go strictly based on this arrangement, I think it's not fair. Let's be frank with ourselves, the government should come in. I think that other protocols have been listened to and that football also deserves to have our fans in the stadium.
"But we are ready to collaborate with the government. I believe that football, especially Hearts and Kotoko have what it takes to encourage a lot of the population to take the COVID vaccine," he concluded.